Accommodation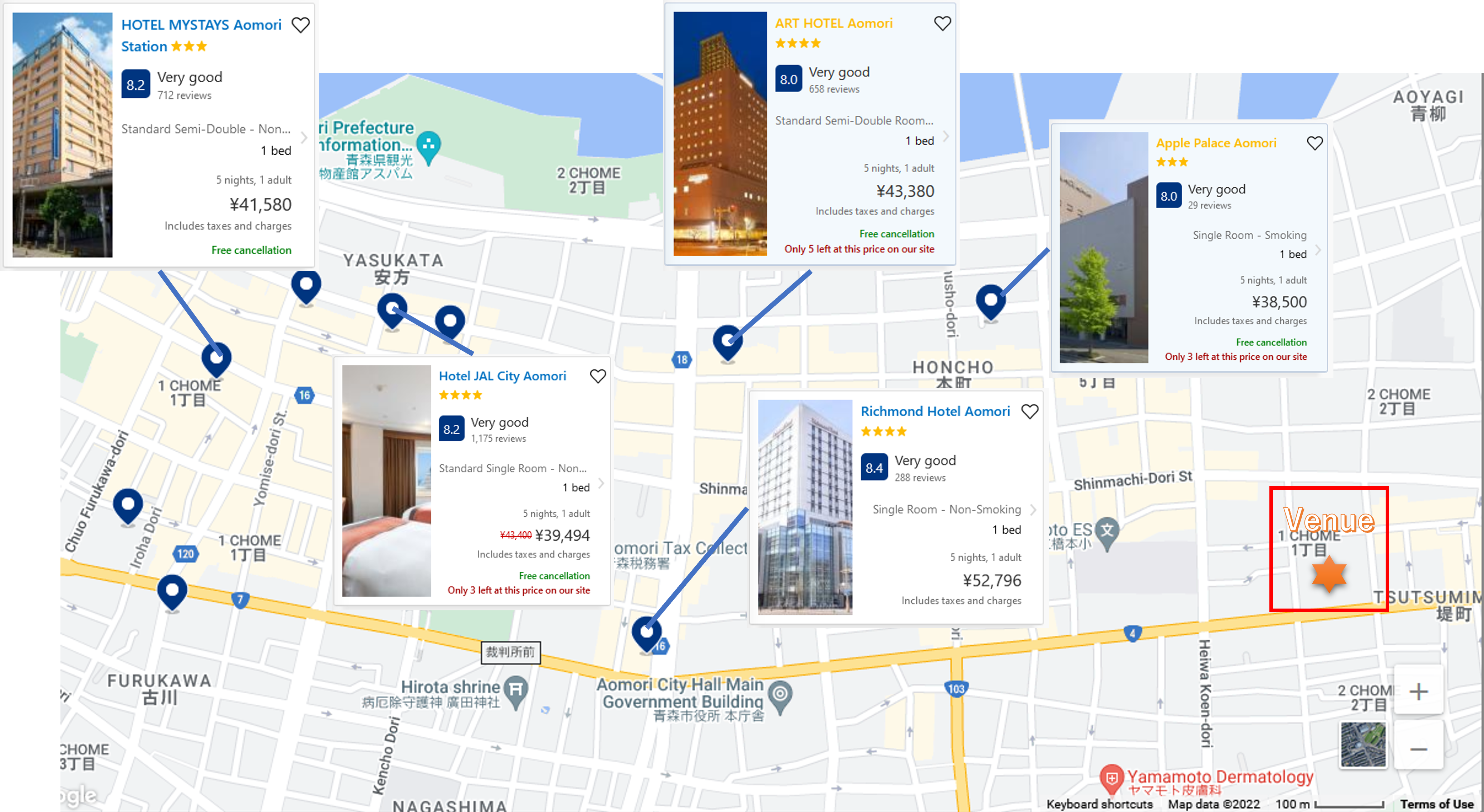 There are multiple choices of a hotel within walking distance from the meeting venue. Following links may help you to book a room by yourselves:
Booking.com https://onl.la/UGQQuSy
Hotels.com https://onl.la/HenHfLC
Agoda.com https://onl.la/cpfzPCc
How to get to Aomori
​The most convenient way to get to Aomori is to use an airplane from Tokyo's Haneda airport (HND) to Aomoiri airport (AOJ). Japan Airline (JAL) operates several flights per day. If your international flight arrives at Haneda, it is easy and takes no time to transfer to a domestic flight. If you arrive at Narita airport (NRT), you need to move to Haneda by bus or train. Normally, at least 3-hours transit time is required from Narita to Haneda, and it may take longer due to the quarantine process, so check with your airline and allow plenty of time.
You can also take a Hayabusa train on the JR Tohoku Shinkansen from Tokyo to Shin-Aomori (3.5 hours) and transfer to a local train for Aomori Station (5 minutes). The entire one-way trip takes around 4 hours. Seat reservations are mandatory on Hayabusa trains.
For more information about the domestic travel, please see the following page:
https://www.japan-guide.com/e/e3751.html
There are two options for transportation (total time is estimated if NRT)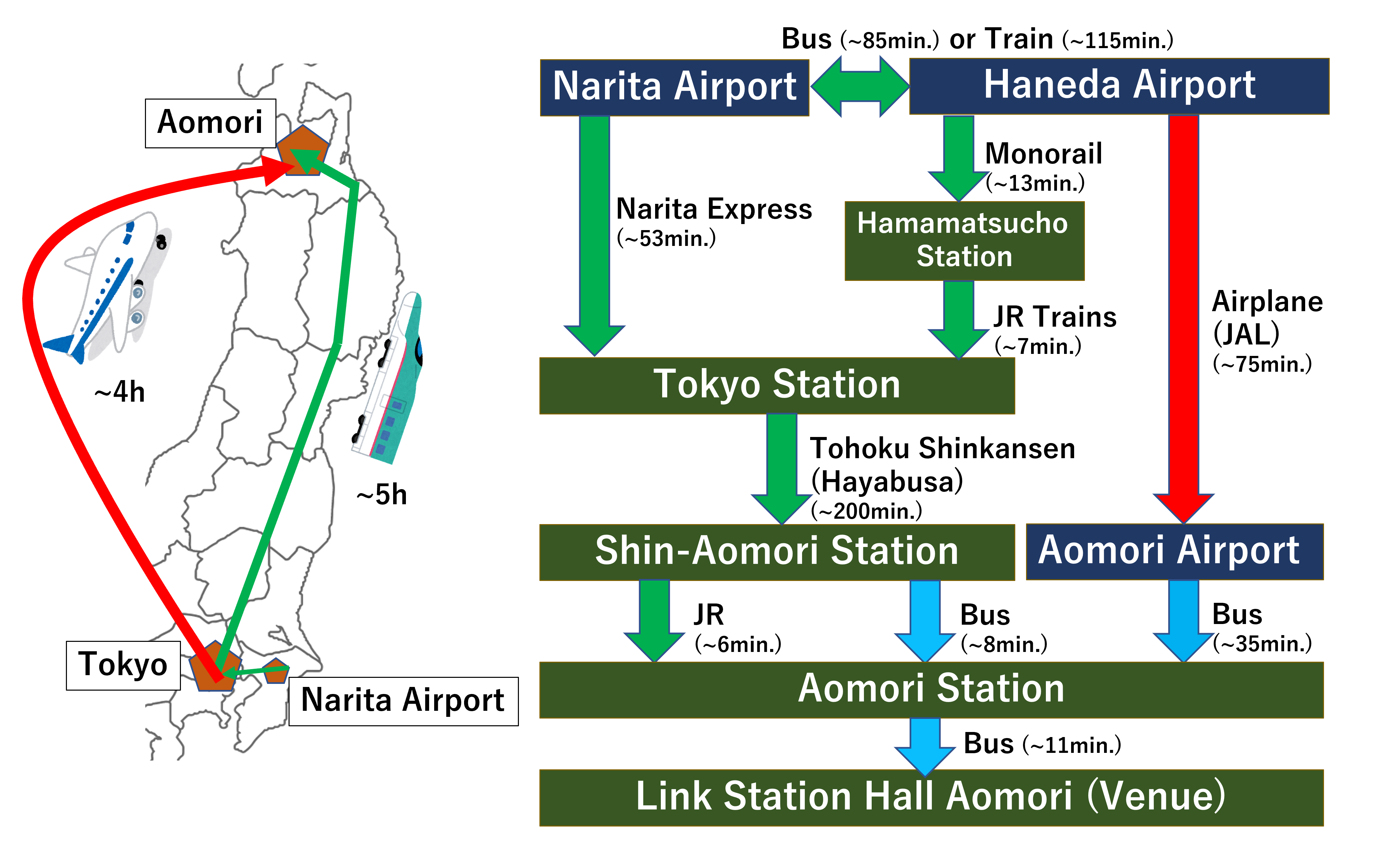 Transportation by Air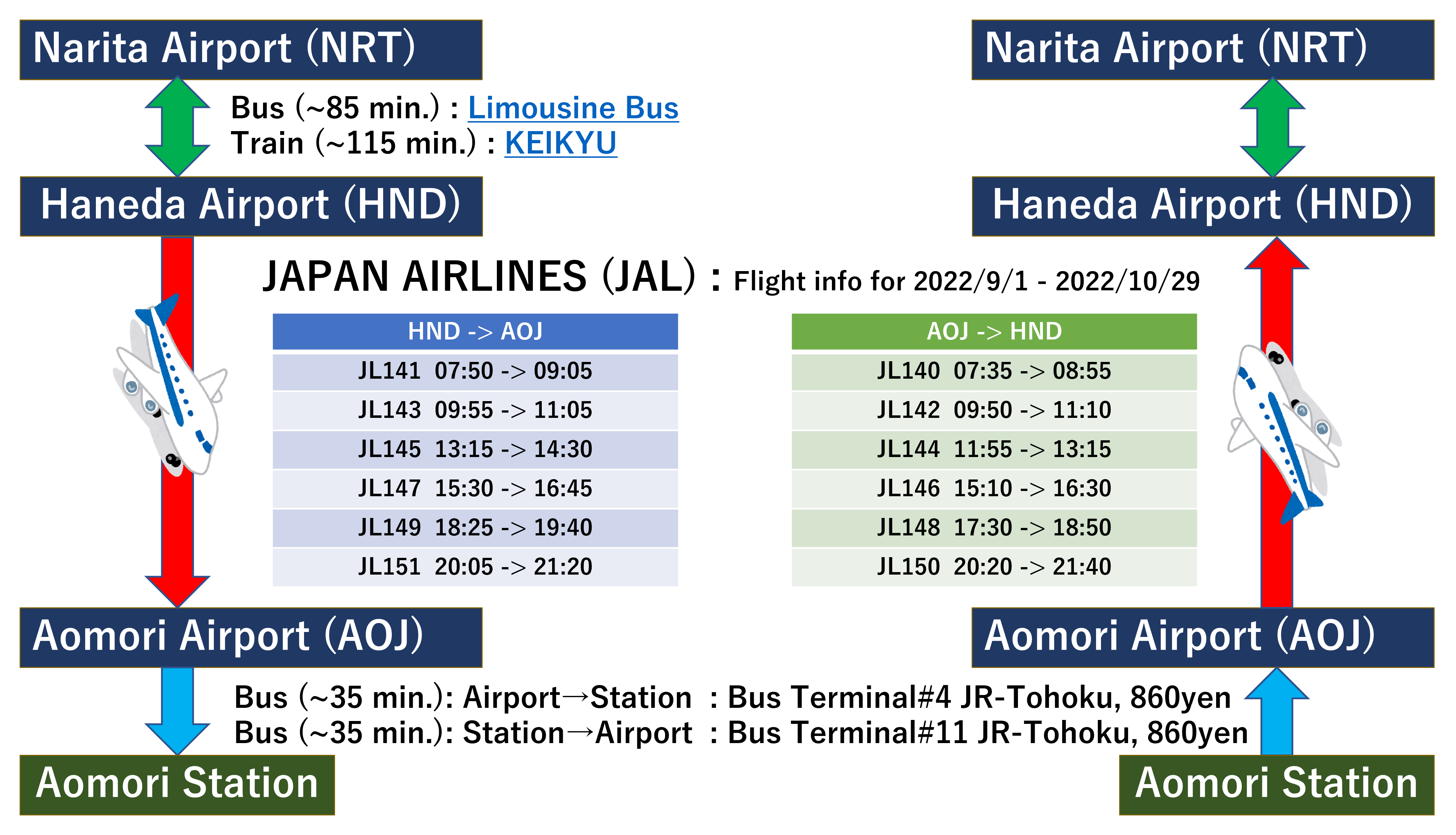 Timetable for Shinkansen from Tokyo Sta. to Shin-Aomori Sta.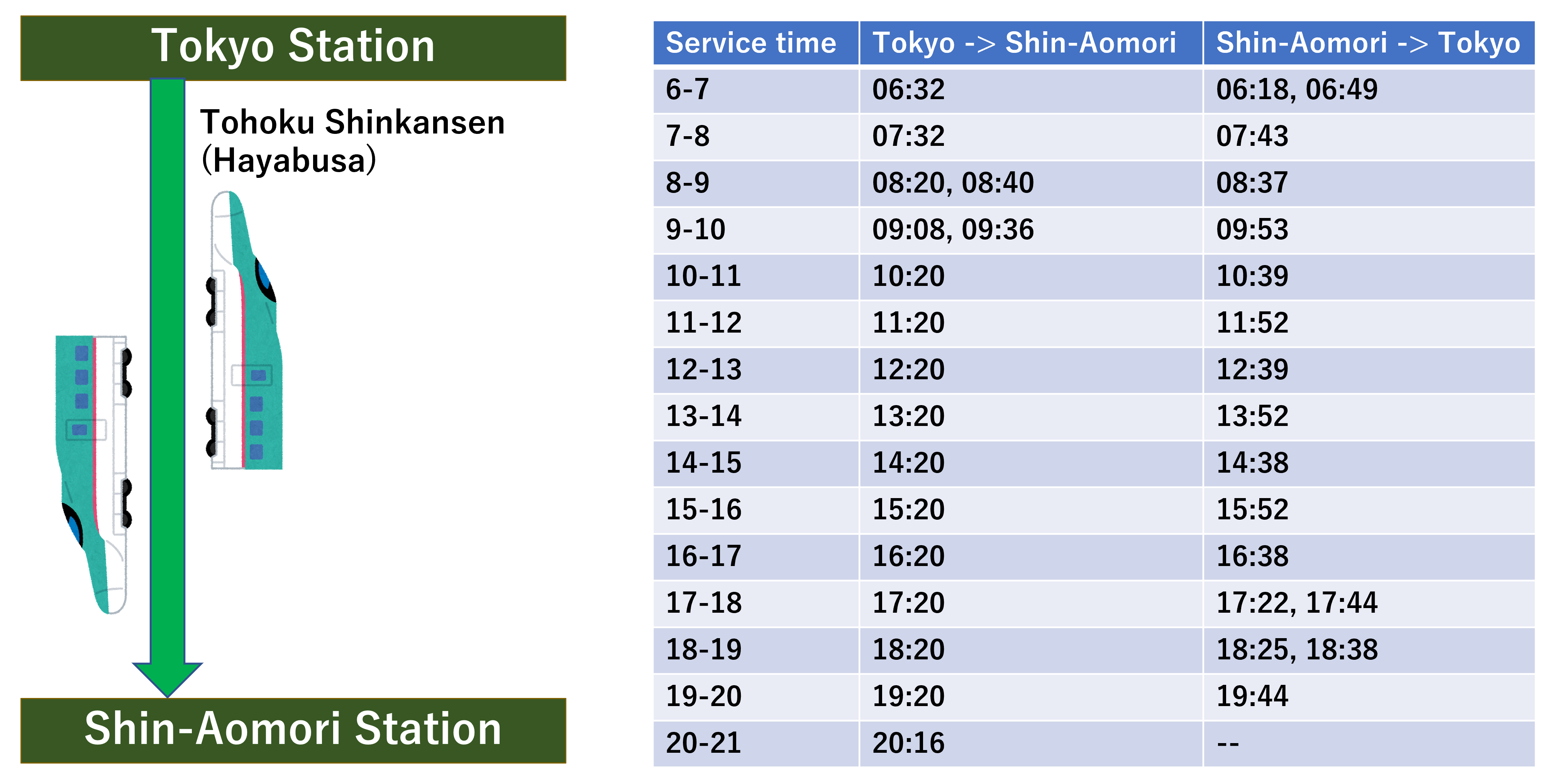 From Aomori Sta. To Venue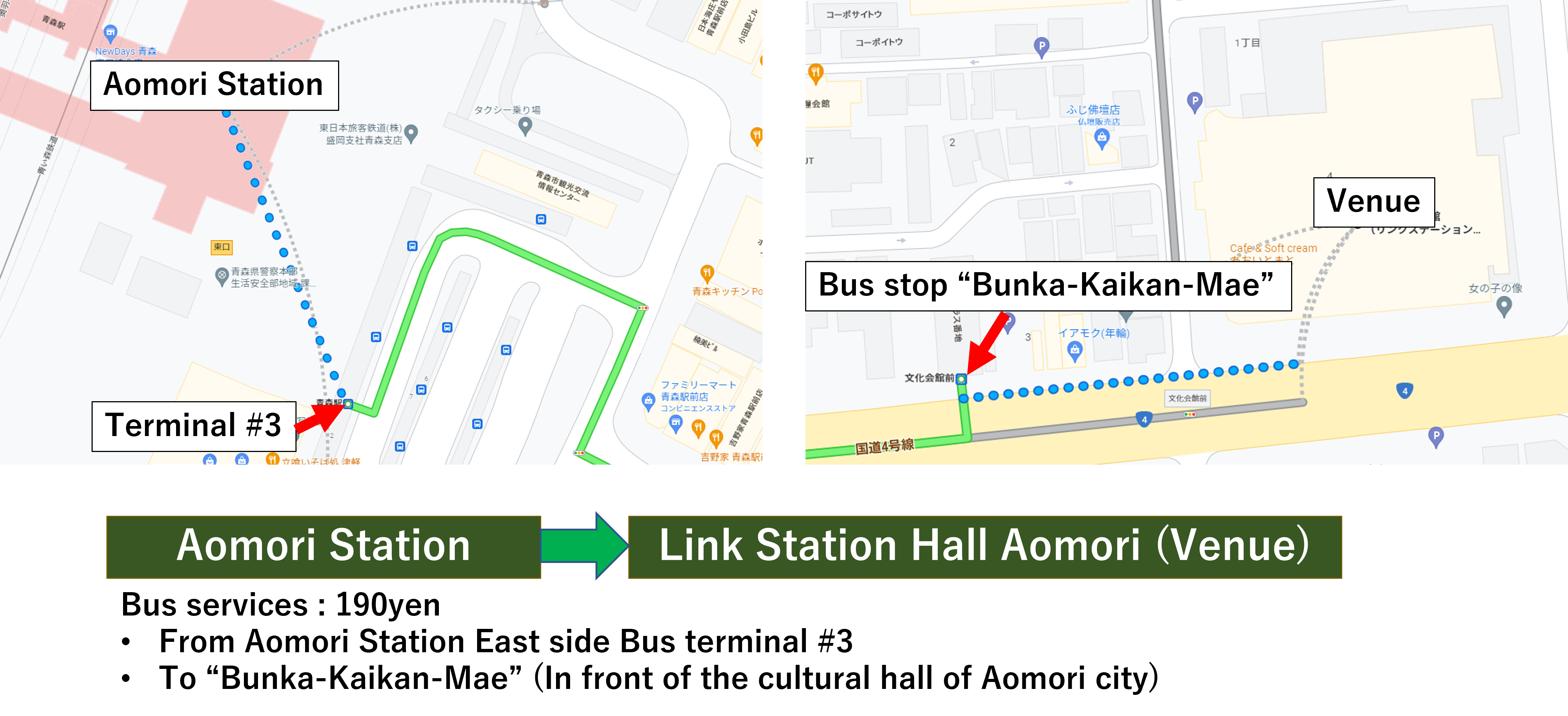 From Airport/Station To your hetels